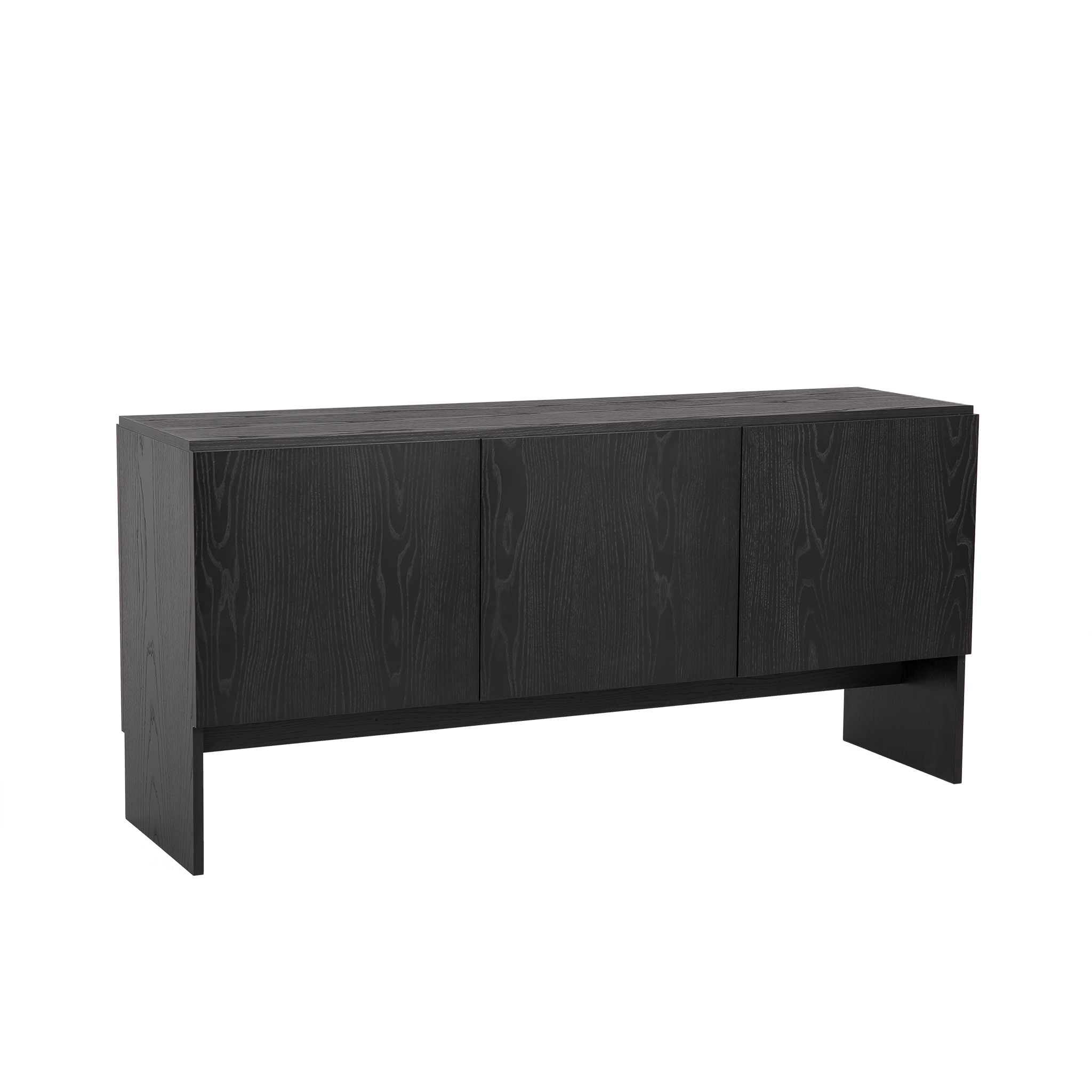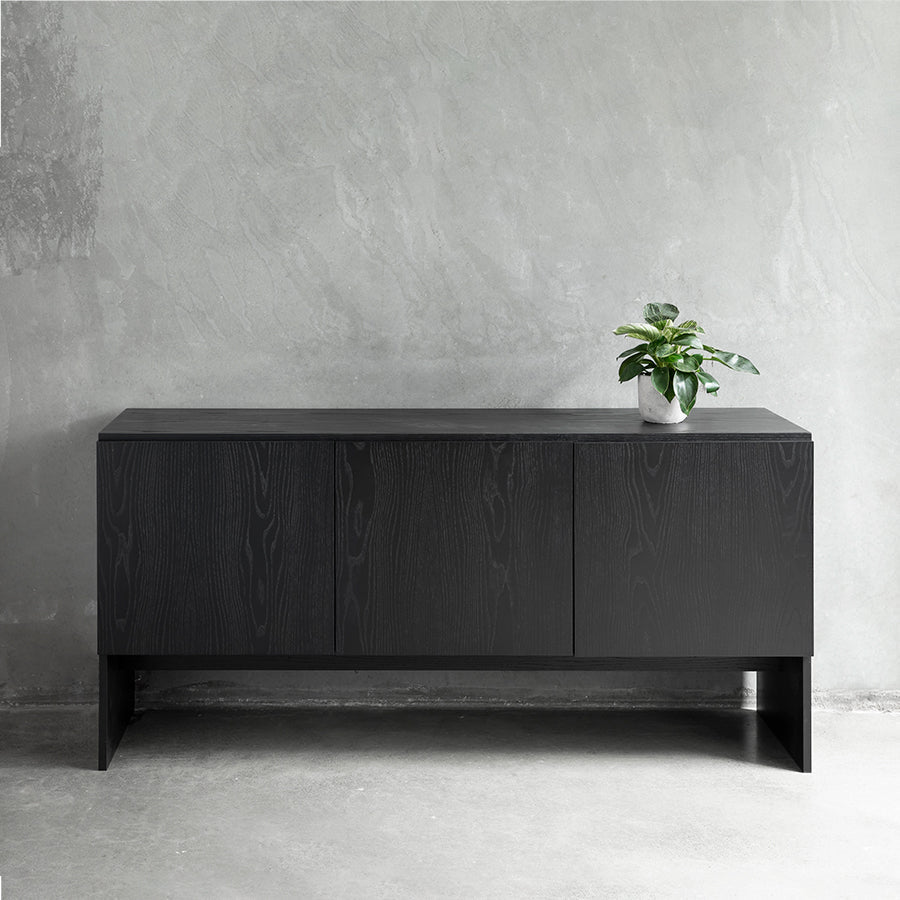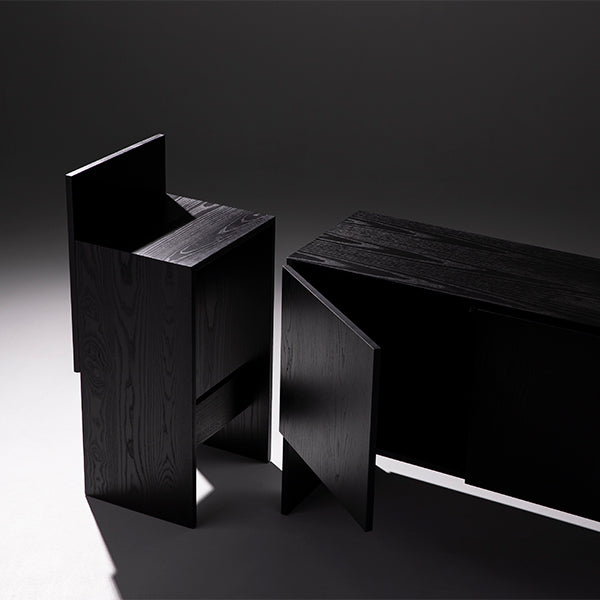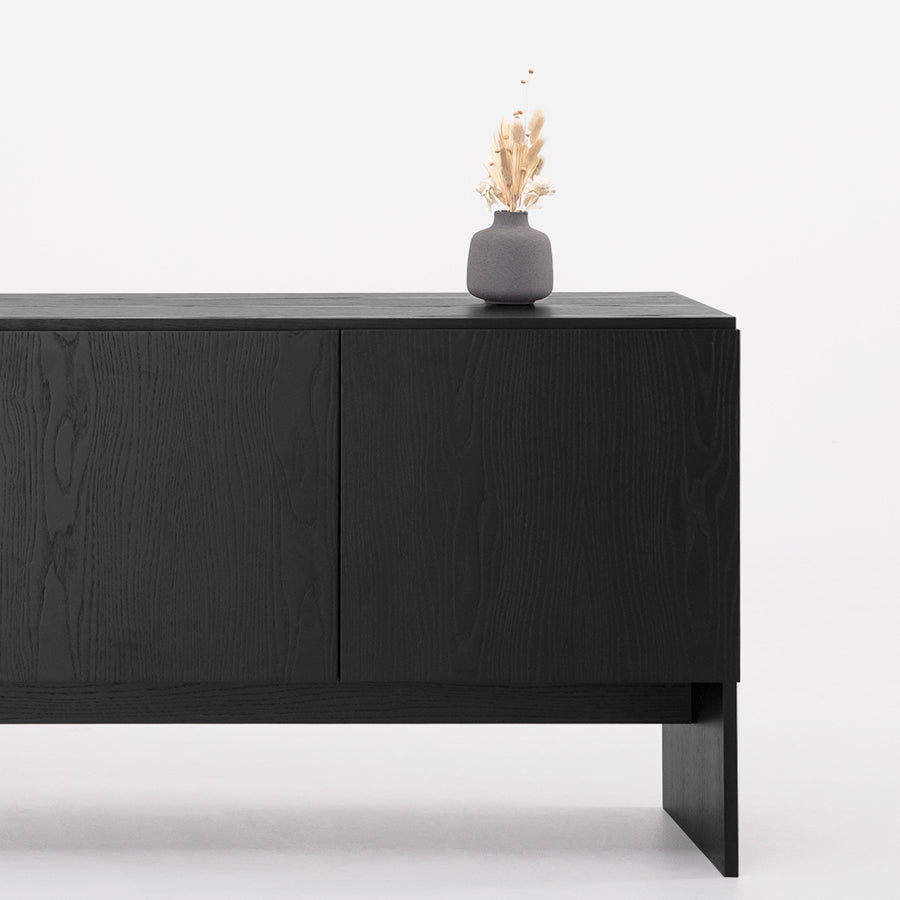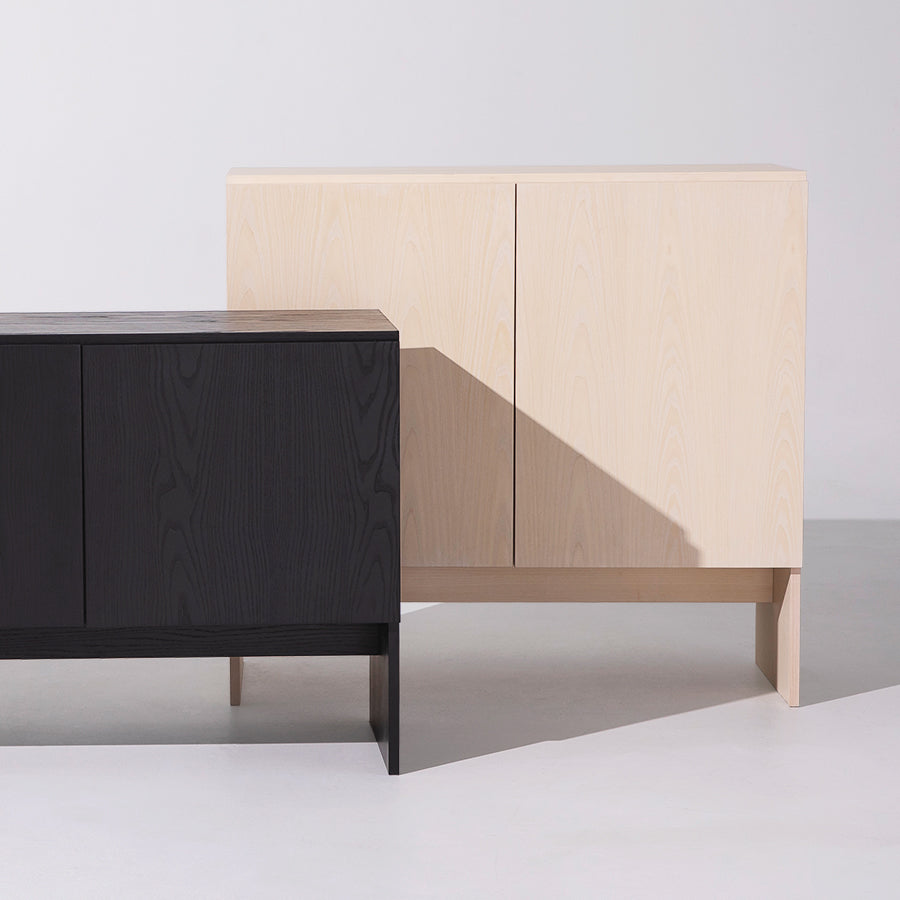 Made to order in Vancouver, Canada
Configure your item here before adding to your cart
Simple in design yet sophisticated in presence, the Slab Storage Credenza is a practical storage solution suitable for an array of environments.
The geometric profile of this modern credenza combines clean lines and angles, accentuated by the positioning of the offset panels and the sleek surfaces. The organic nature of wood softens the design with its subtle texture and unique grain patterns.
Crafted from FSC-certified wood veneer for stability, the credenza features three doors and spacious, divided compartments with adjustable shelves—ideal for storing away possessions. Soft-close hinges and hidden hardware are congruent with the streamlined silhouette.
The modern minimalist aesthetic of the Slab Credenza and Slab Storage Cabinet adapts to any interior and extends practicality to your space. 
Details
• Made to order in Vancouver, Canada
• Customizable is dimensions, shape, finish and more
• Dimensions offer ample seating for 8, 10, 12 or more
• Made to order in Vancouver, Canada
• Can be constructed from one wood finish or select wood finishes for a two-toned table
Contact us about this product
Don't see what you're looking for? Contact us for further customization.