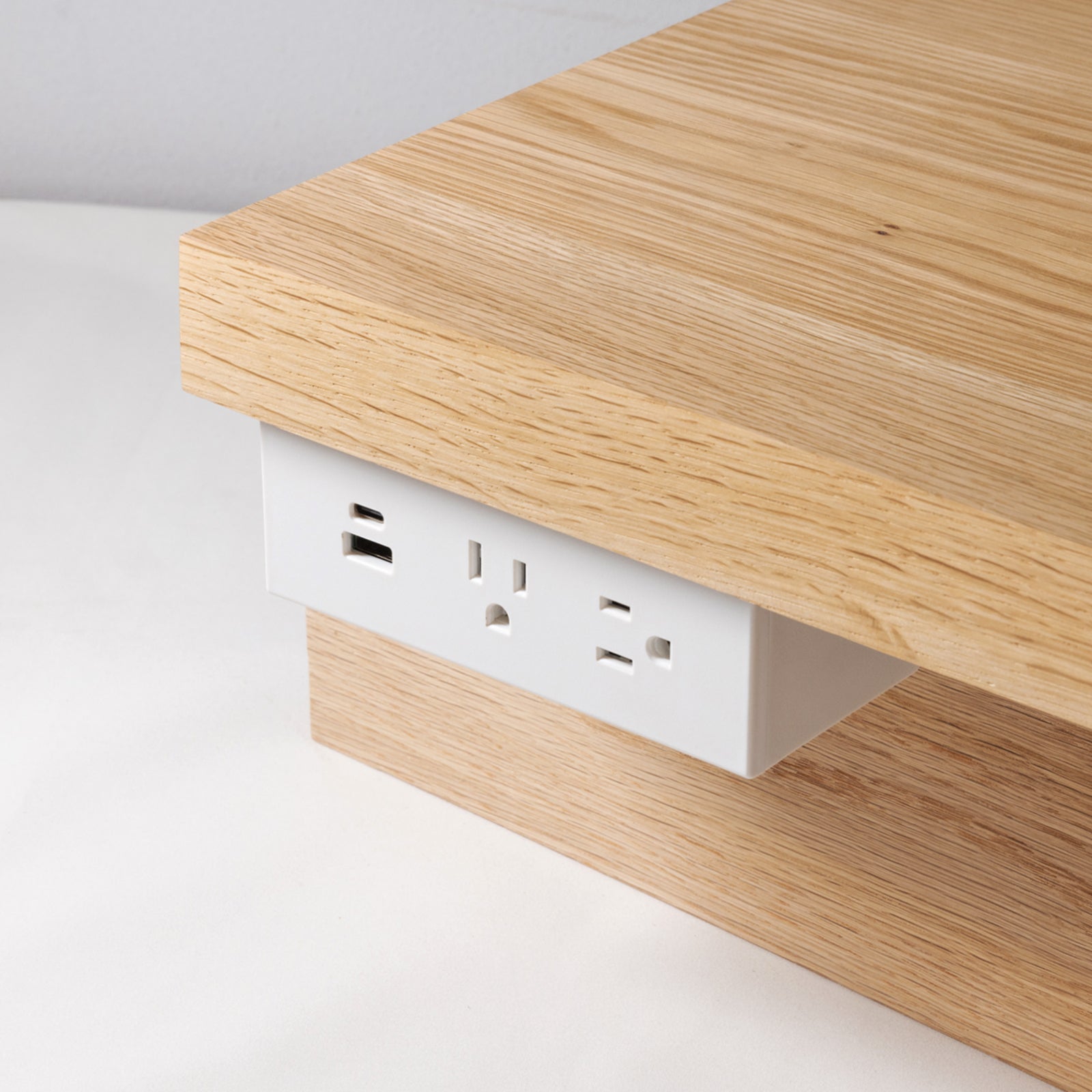 Dean Undermount Power Box
Mounted under the desktop or table surface, the Dean Undermount Power Box keeps cables clear from your work.

Choose from white, black, or grey power box colours to suite your workspace. Includes a 72" soft power cord. Available in different configurations and in hard wire.
Dean Power Boxes are available to order only with your Union Wood Co office furniture purchase.
Dean Undermount Power Box
Contact us about this product
Don't see what you're looking for? Contact us for further customization.