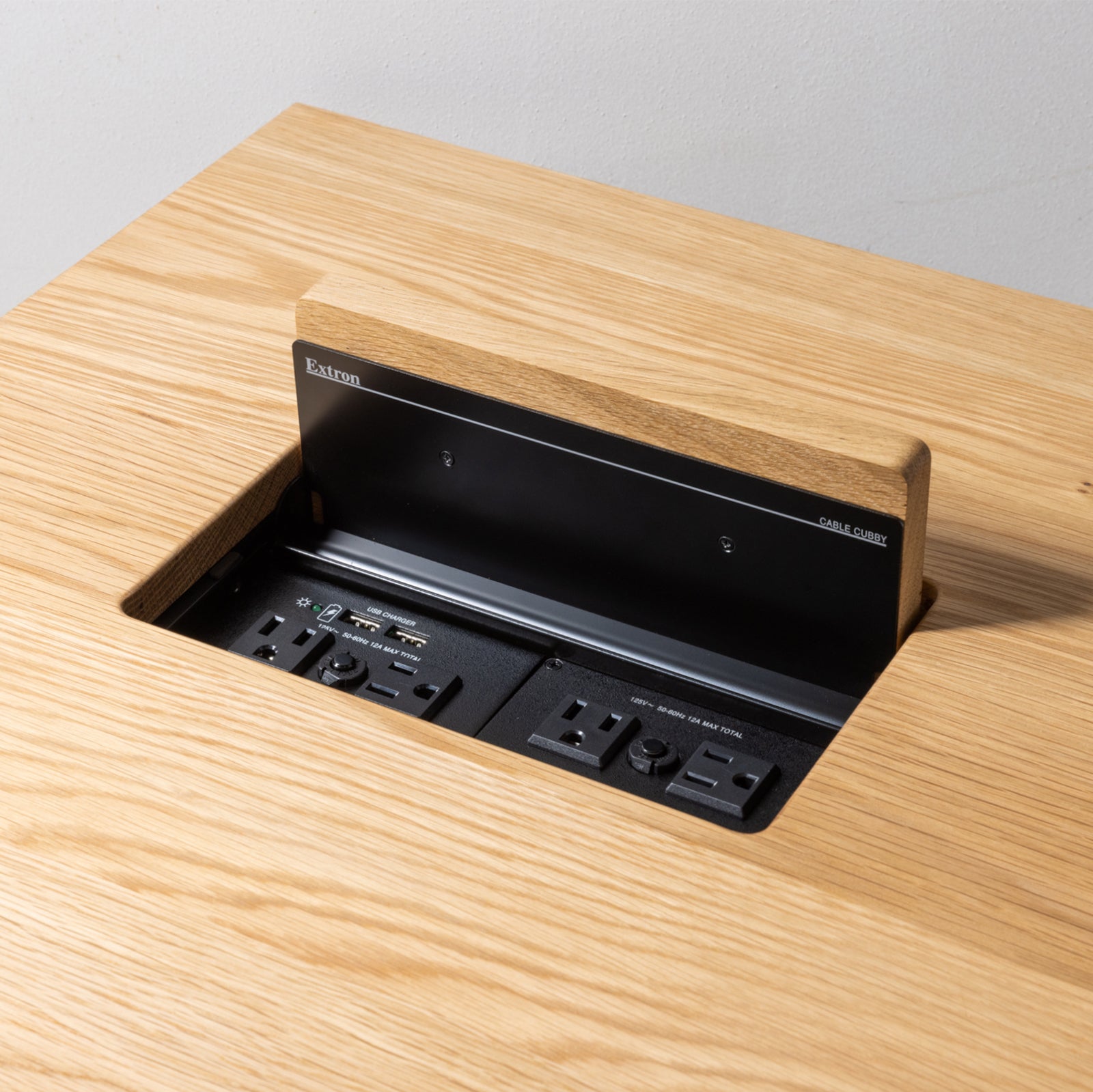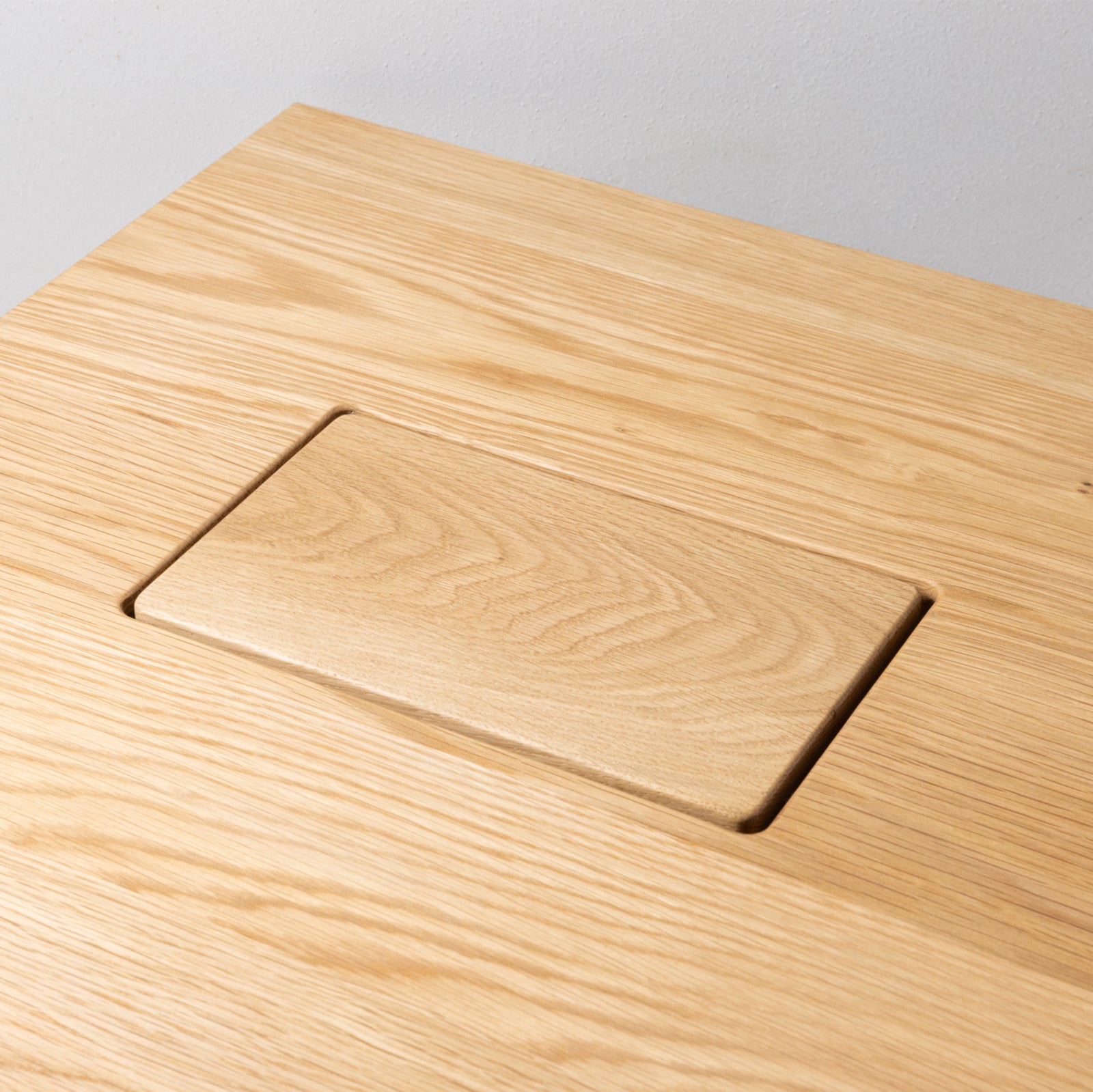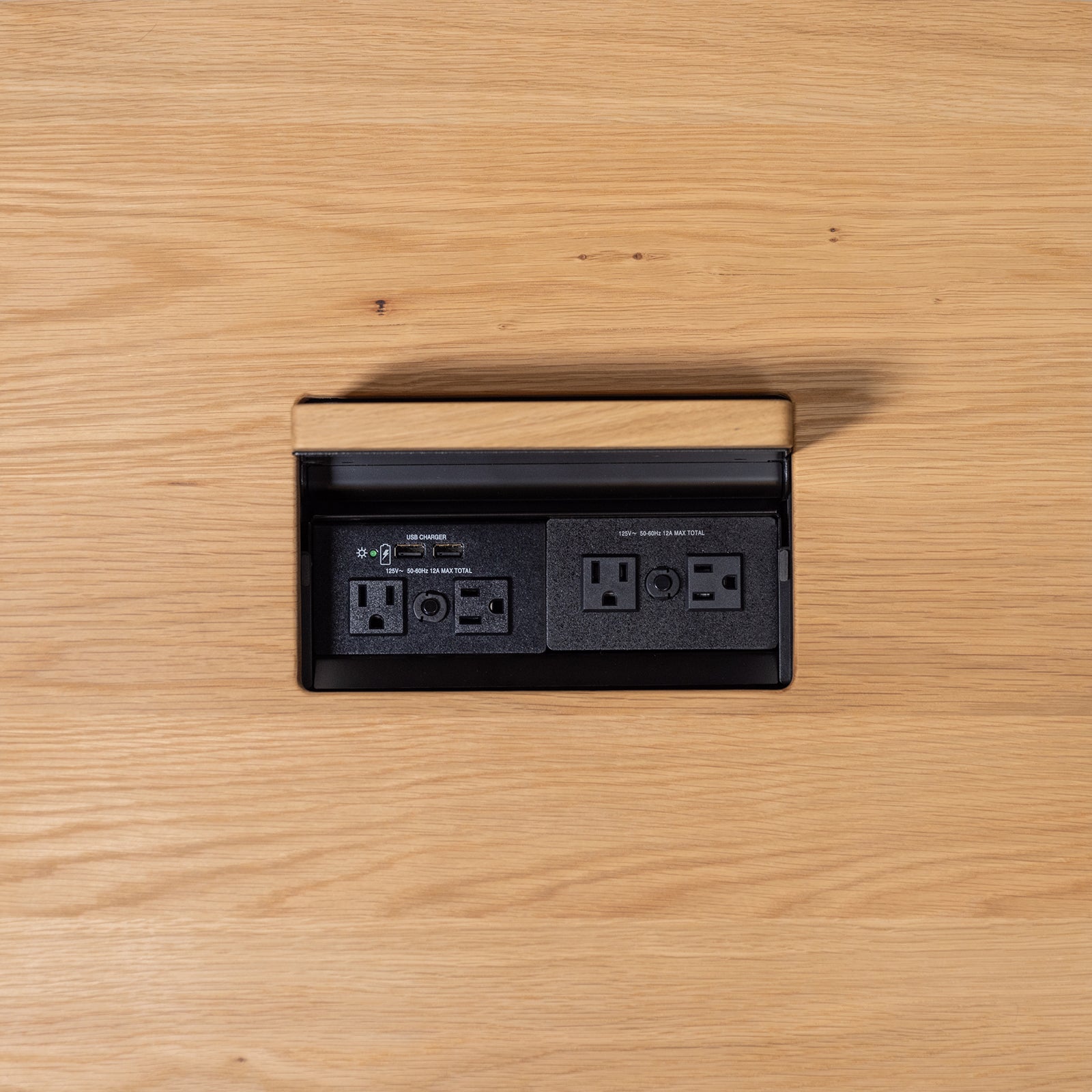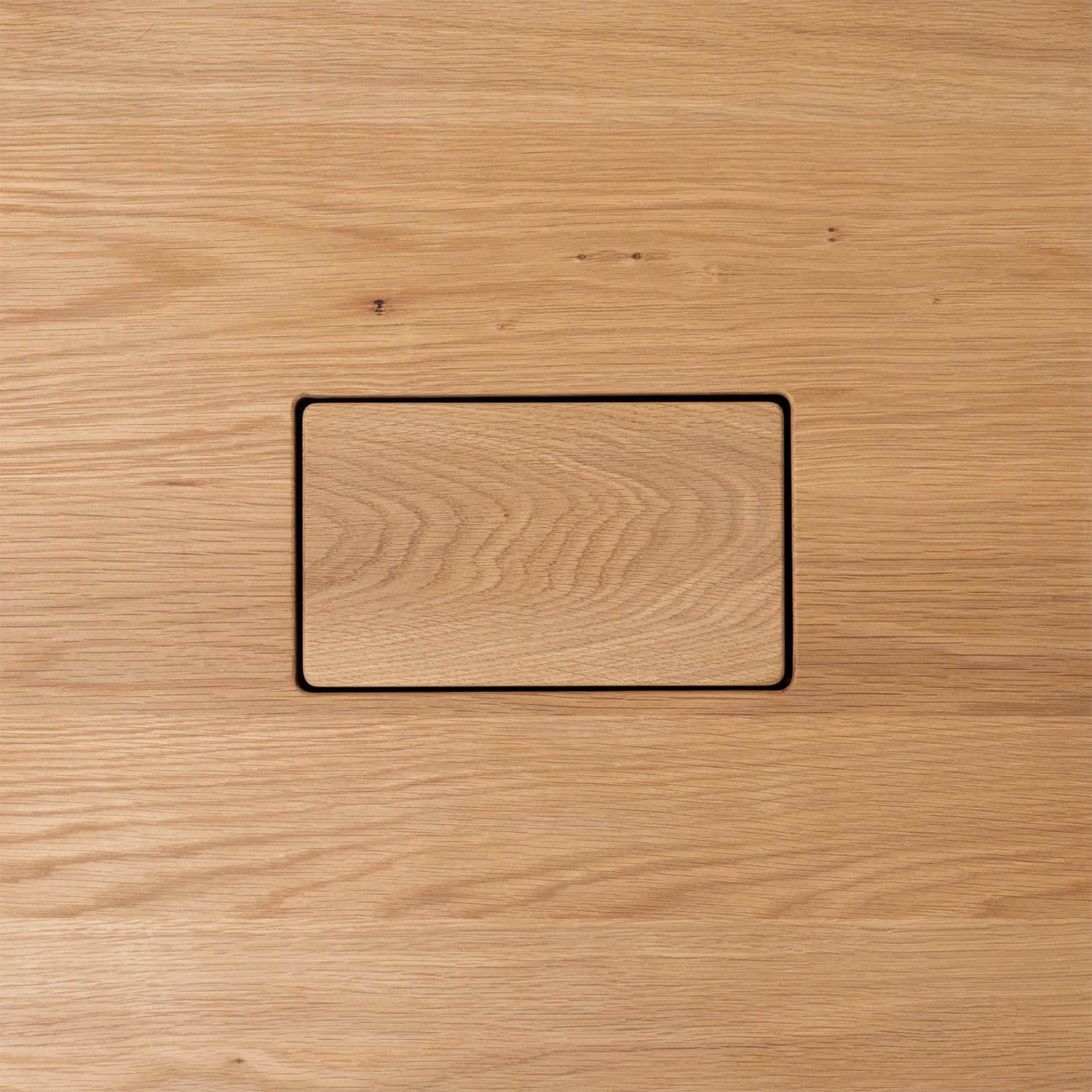 The Power Box MS 1252 is a discrete and attractive way to have a larger power outlet in your conference table or workstation without sacrificing the look of your office furniture.

The unique design of this cable access enclosure allows it to practically disappear into the furniture. The box is seamlessly fitted to your tabletop by our skilled woodworkers, who craft the lid to perfectly match the surface. The functional hardware and adjustable design let the enclosure sit completely flush with the table's surface.

A cable pass-through slot allows cables to remain connected, even when the lid is closed. The box also features a lid damper to ensure a smooth and quiet operation with the touch of a finger.

The Power Box MS 1252 is available to order only with your Union Wood Co office furniture purchase.
Contact us about this product
Don't see what you're looking for? Contact us for further customization.