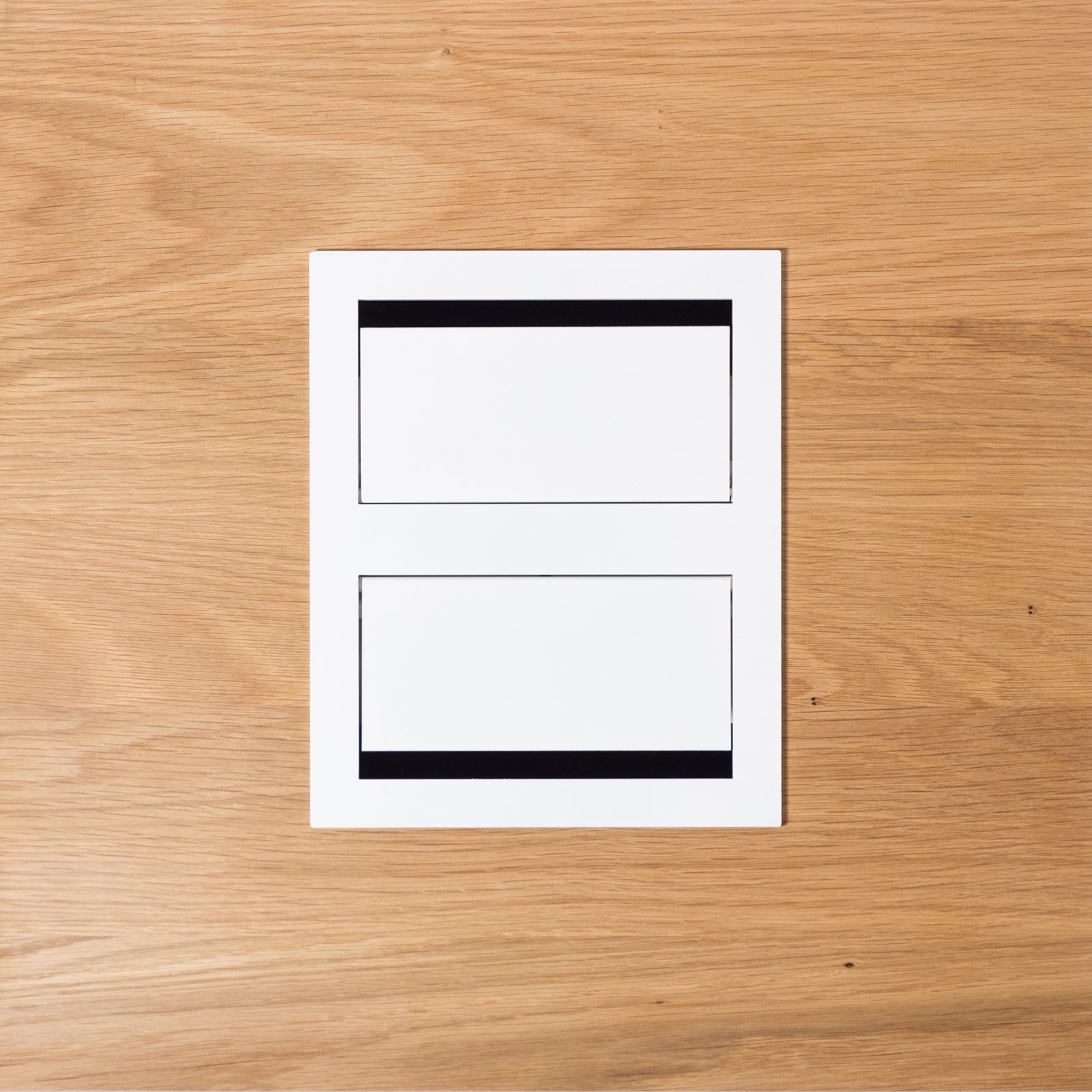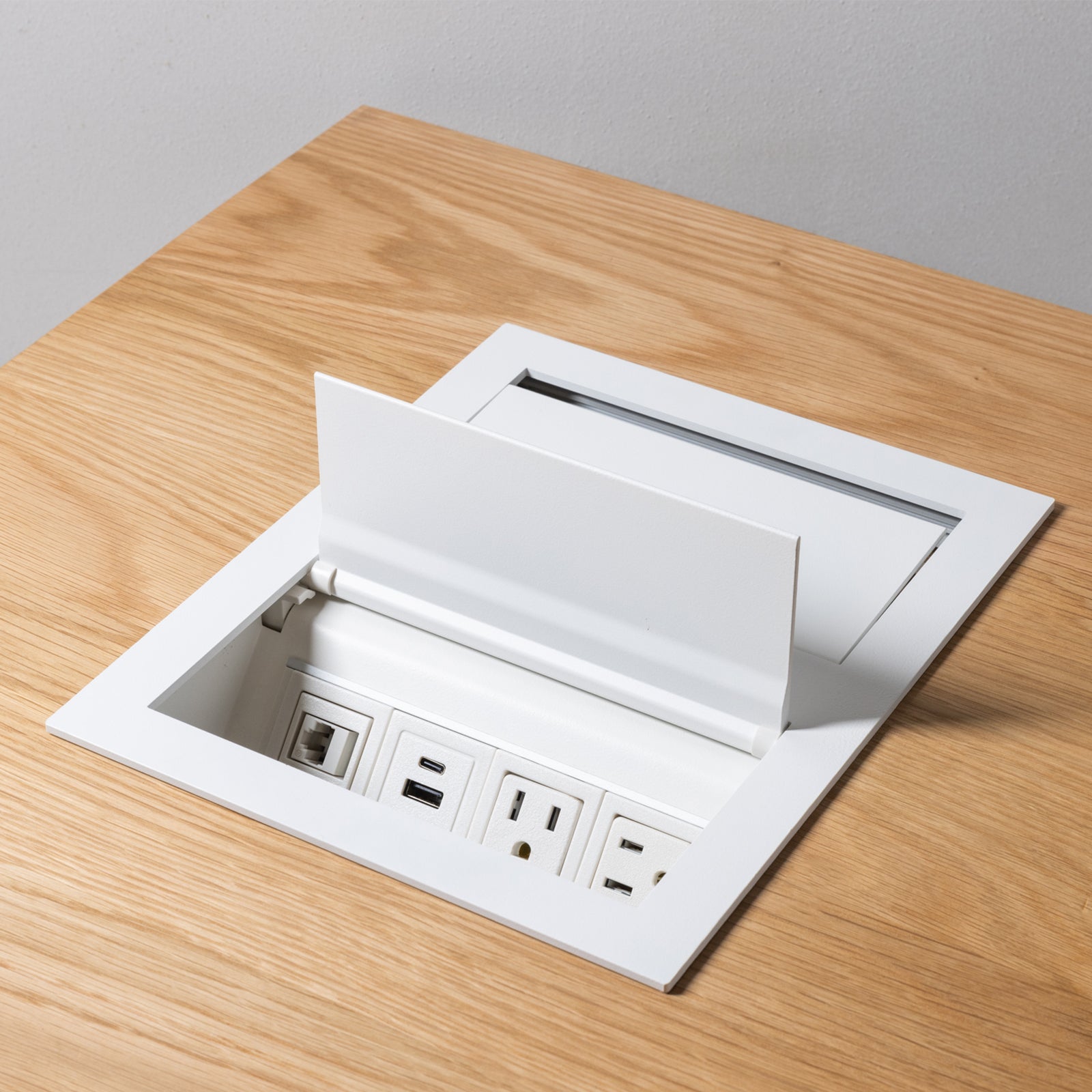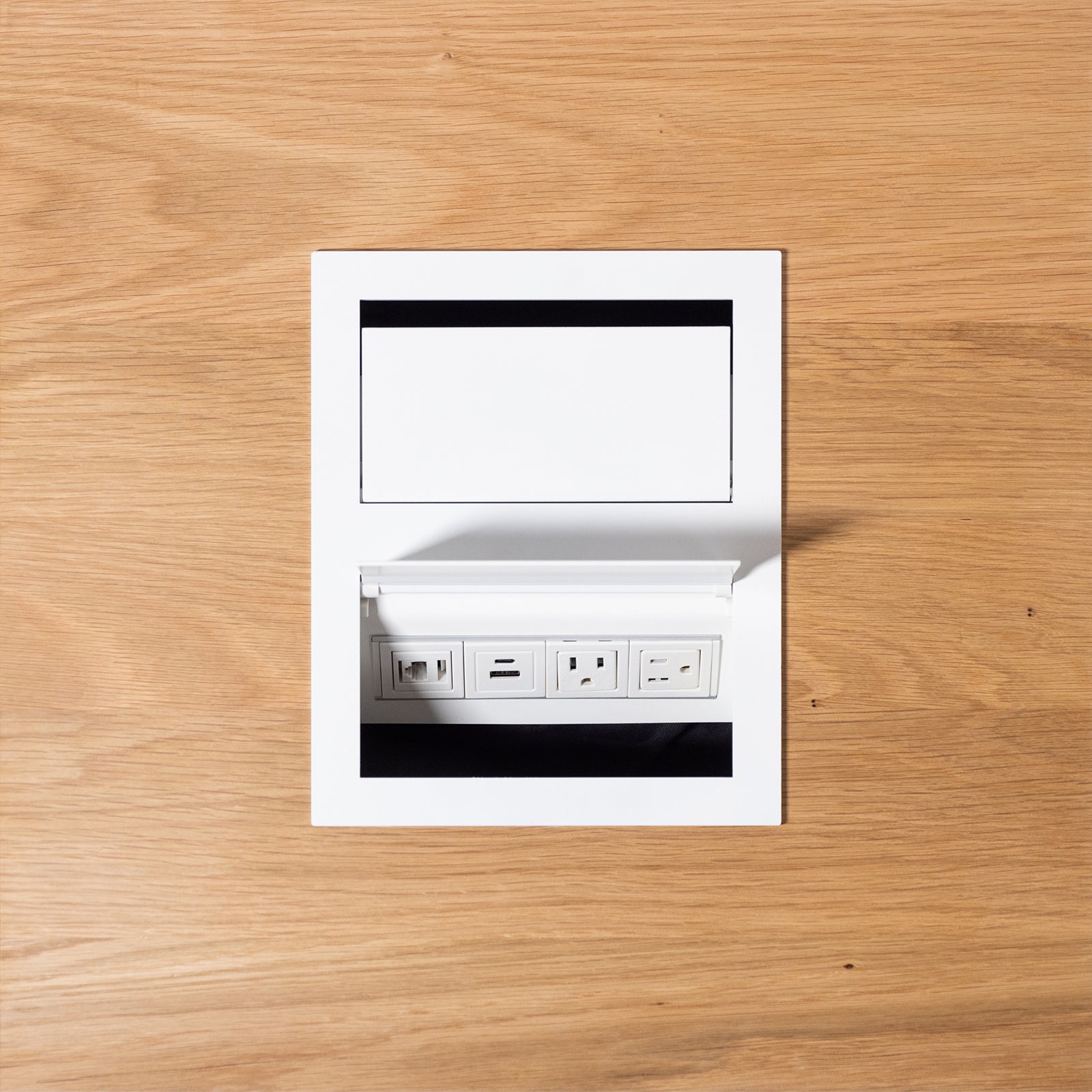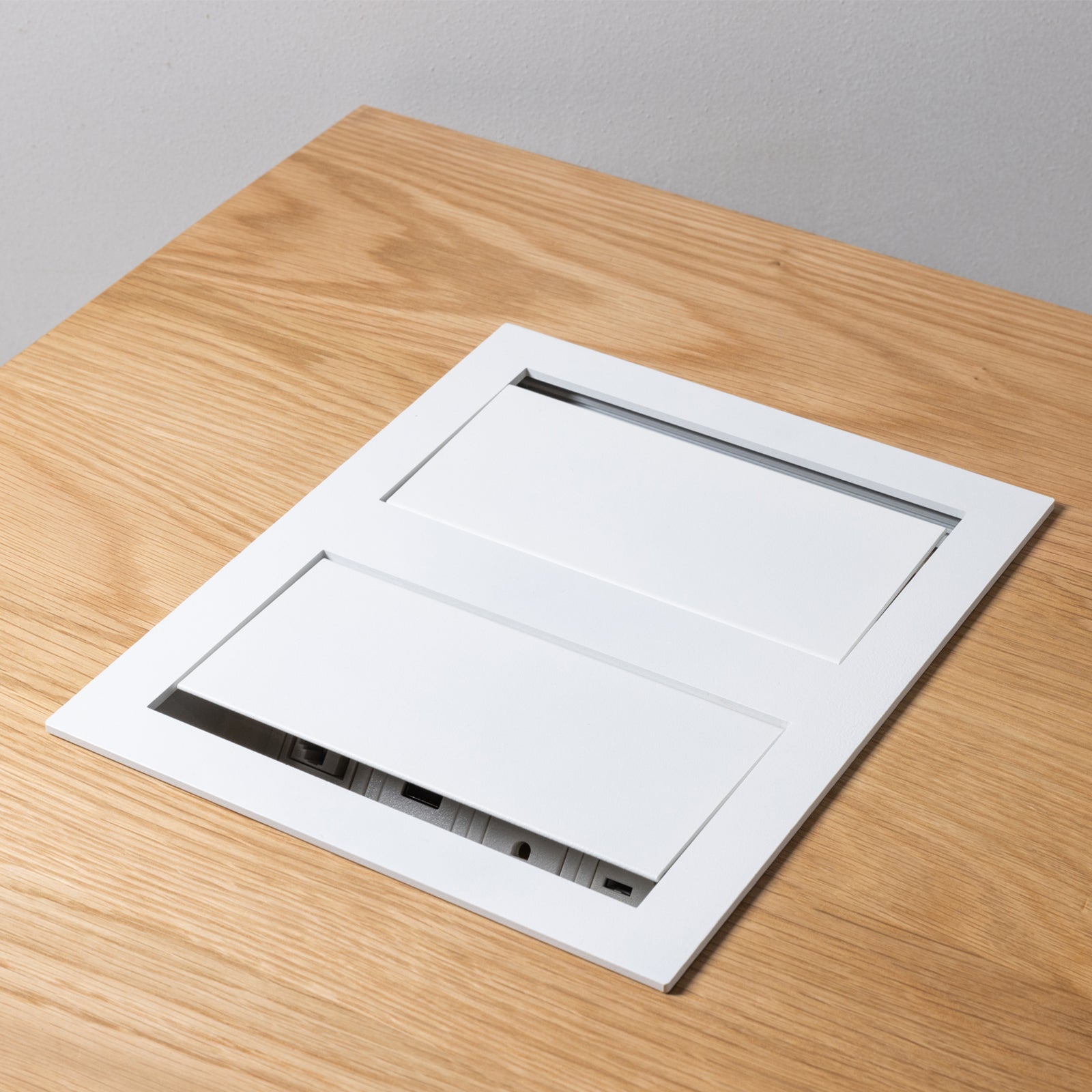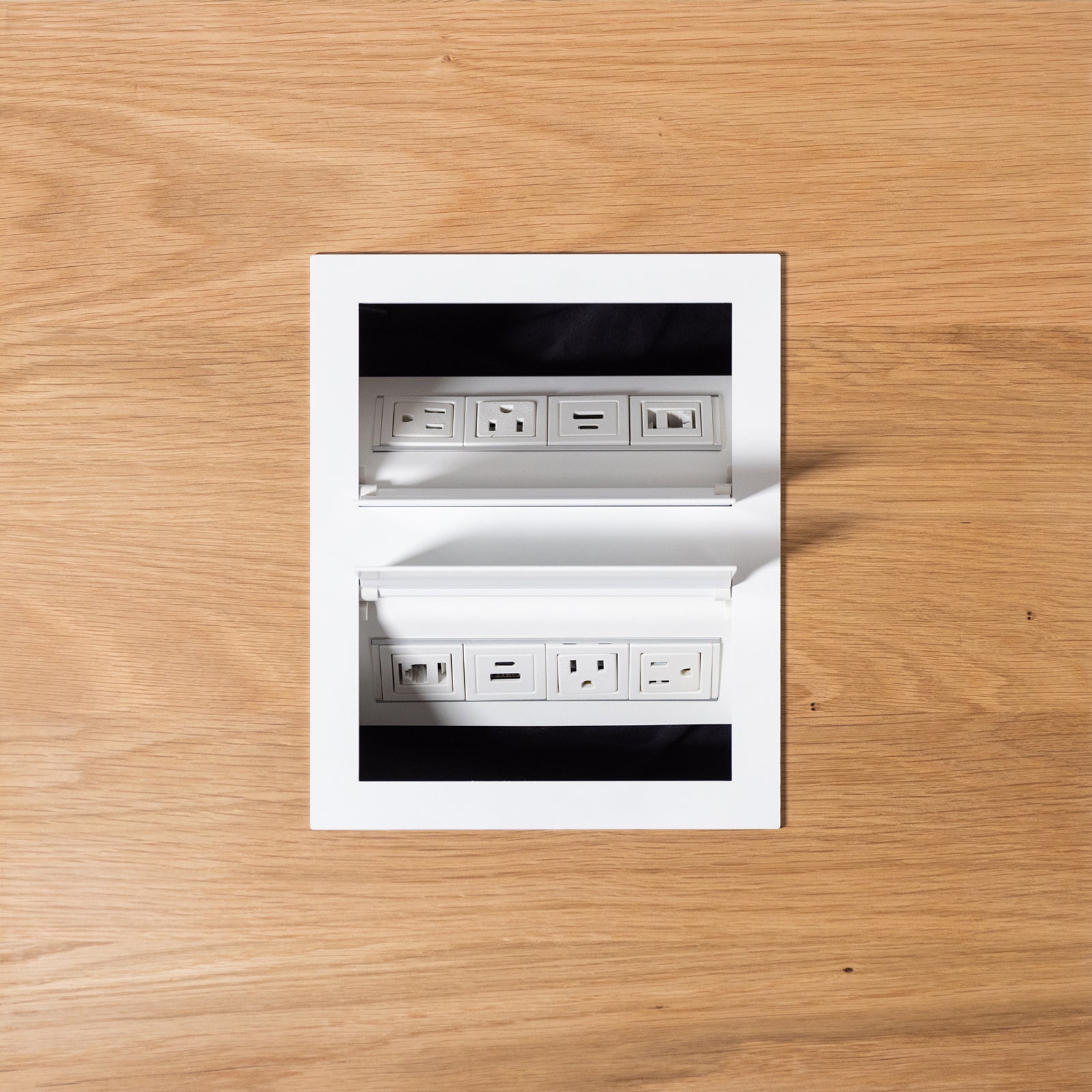 The E2X is our classic Ellora power box but with double the power and easy access from both sides of your table. It's especially useful for those all-hands meetings.
Two matching flip-style covers conceal the outlets when not in use. The E2X is available in different colours and configurations to suit your workspace needs.

Includes a 72" power cord and is available hardwired.
E2X power boxes are available to order only with your Union Wood Co office furniture purchase.
Contact us about this product
Don't see what you're looking for? Contact us for further customization.